The pandemic may be gone, but it's not forgotten, especially by those in healthcare and
corporate America who realize the critical importance of occupational and environmental medicine physicians. They shone through COVID-19 as they do daily, taking care of workers, and the businesses that rely on them. The repercussions of climate change mean "added value" for this timely specialty.
The height of the COVID-19 pandemic is gone—but it's surely not forgotten, even as the public health emergency in the United States ended on May 11, 2023.
The pandemic caused 1,137,057 deaths since Jan. 21, 2021, and it upended healthcare in numerous ways. The specialty of occupational and environmental medicine (OEM) was particularly impacted as its physicians found their special skills to be just what was needed to bring calm to the chaos.
We talked to two dedicated Fellows of the American College of Occupational and Environmental Medicine (ACOEM) about what it's like to practice post-COVID. 
Meet Douglas Martin, M.D., of CNOS Occupational Medicine in Dakota Dunes, South Dakota, where he focuses on musculoskeletal medicine. He's extraordinarily active in his field of work, and on behalf of ACOEM.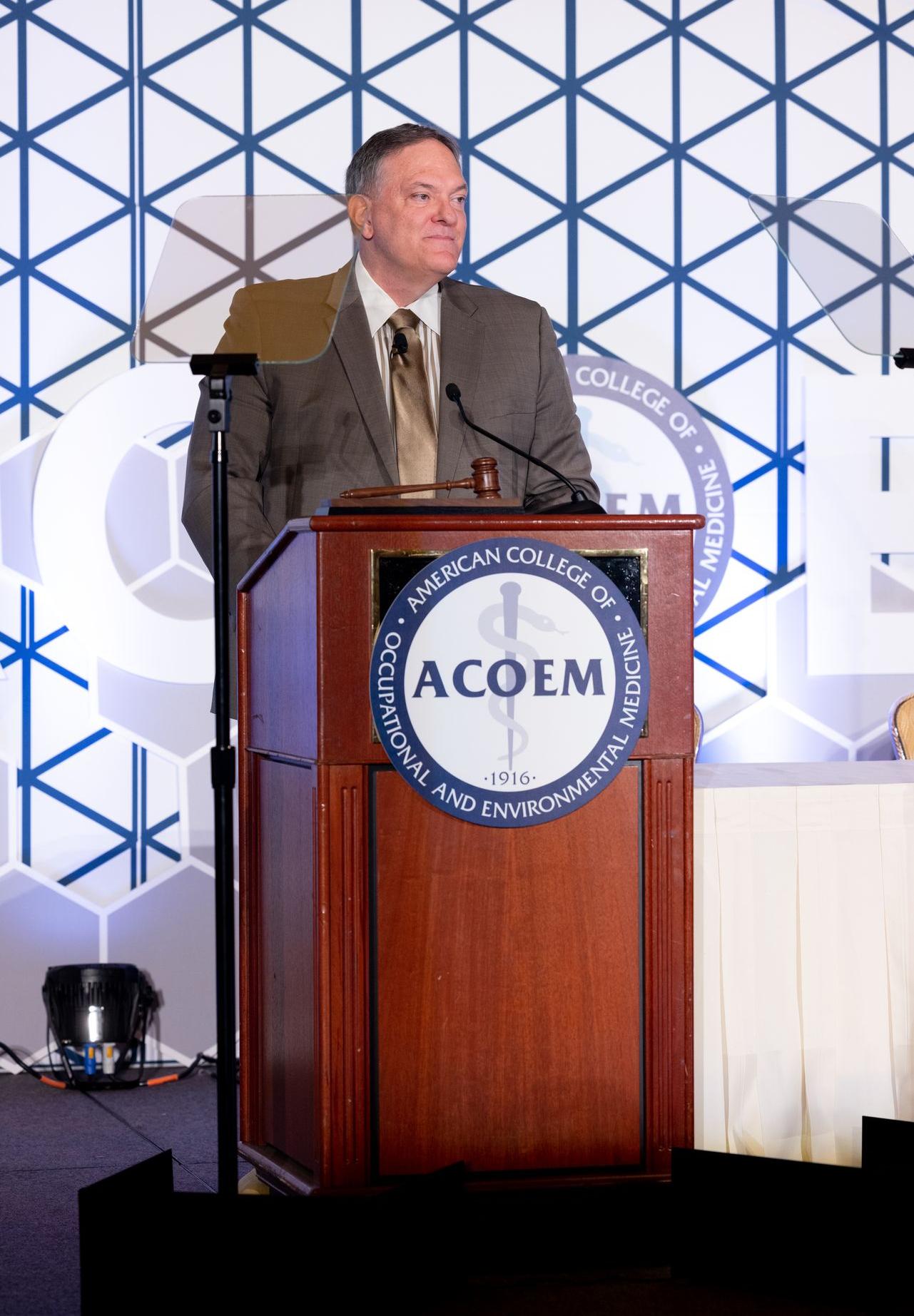 Dr. Martin is joined here by William Brett Perkison, M.D., MPH, assistant professor in the Southwest Center for Occupational and Environmental Health at UTHealth Houston School of Public Health, where he also directs the residency program. He's passionate about the next generation that chooses this specialty.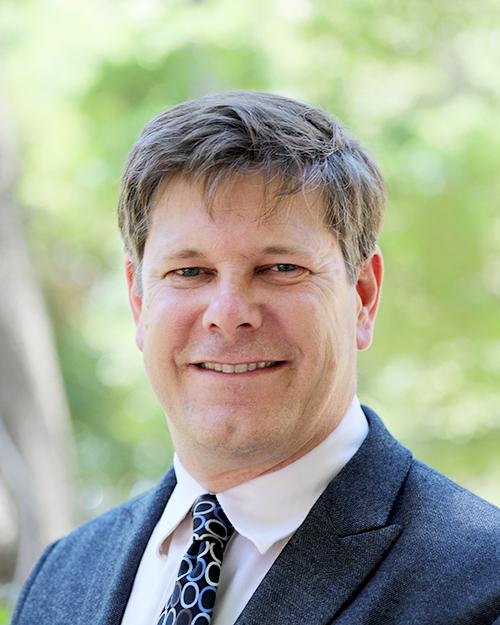 Here's how both view changes in the OEM landscape since COVID-19.
1. Companies have realized the importance of public health.
As the journal The Lancet, Public Health documented in a May 2022 editorial, the pandemic "is not only a public health crisis but also a social, economic, and political one. Lessons must be learned to ensure that future public health crises are met with resilience, unity, and equity." The event put OEM doctors front and center, and the academy calls "public health, surveillance, and disease prevention" one of its 10 OEM competencies. When the next public health emergency occurs, who better than OEM physicians to lead the charge? There's just one problem: More are needed to be able to improve the care and well-being of workers.
"True, visibility has increased, and ACOEM has been asked to come to the table more
frequently by government agencies such as NIOSH (The National Institute for Occupational Safety and Health) and OSHA (Occupational Safety and Health Administration)," said Dr. Martin.
"But I think the general viewpoint would be, 'Wow, these people are really important. Why don't we make sure there are more of them?'" he said. "I thought there would be more funding for public health jobs, but that hasn't really happened. Where is the public policy initiative to do that catch-up work after COVID?"
He said he hoped more money would be earmarked for additional medical school spots for public health systems, but that hasn't happened.
In fact, most funding for OEM residency programs comes from NIOSH. "That results in a finite number of residency positions that creates a real bottleneck and lack of trained OEM doctors," Dr. Perkison said.
He said his residents find a wealth of opportunities. "ACOEM residents get job offers nine months before they graduate."
2. Management of large companies realized the tremendous value OEM physicians provide.
Dr. Perkison became immersed in the issue of whether companies should mandate the COVID-19 vaccine. It became an undeniably hot topic, generating intense discussion, as a review of the medical literature verified in a February 2023 study that was published in the International Journal of Nursing Studies. The authors looked at 28 relevant articles, finding 12 to be pro-mandatory vaccine,13 neutral, and three against, and cited "ethical, moral and legal principles" involved here, the same as those faced by OEM physicians on the job during the height of the Pandemic.
Through the university, Dr. Perkison said he "counseled recalcitrant employees who didn't want to get the vaccine" at a rural agriculture company. "The big city doctor from Texas did not go over well at first, and we answered some questions and responded to lots of misconceptions," he said. "We didn't convince everyone—they were going to be let go if they didn't get vaccinated—but they appreciated our discussions one-on-one."
3. OEM physicians must manage more work-at-home situations—from afar.
That's especially true in non-blue-collar industries, Dr. Martin said. "How do you deal with the workplace of a person at home? Everyone's home is different, and we need to understand ergonomic and workstation challenges. For example, are they working off a laptop and sitting on the couch sideways?"
A personal interview was the former assessment modality of choice until COVID necessitated virtual assessments. "You don't know if that's the whole story—it's a snapshot in time," Dr. Martin said. "And who else is at home? Are kids using the computer, too, and how much distraction does that cause? Are employees taking a stretch break?"
A study in the Journal of Occupational and Environmental Medicine from September 2021 found employees working from home during COVID-19 experienced low back pain and weight gain, yet said they felt more productive than at the office.
Working at a central corporate location means OEM physicians could design preventive health programs "for a captive audience," Dr. Perkison said. "We knew what type of work environment they were in."
But not being with employees reduces the clarity afforded by in-person discussions.
"We can try to recognize mental health issues and encourage people to exercise and eat
healthy—neither of which we can do as well remotely," he said. "It is very gratifying to identify actual medical problems before they got worse, and to manage those, which is different from treating disease after complications have occurred."
Dr. Perkison predicts that "transitions back to the workplace are not complete yet, and some corporations haven't determined what the optimum balance is between home and working elsewhere. It's possible employees could start migrating back in."
4. It's taking longer to deliver appropriate care to patients.
With more health insurance claims managers, or nurse case managers, for example, working from home, that's created communication issues, Dr. Martin said. "It's not as fast or efficient as when people worked in offices, and I knew I could reach them there."
He said that since most of his practice is on-the-job injury care, he frequently refers to physical or occupational therapy. "Pre-COVID, I saw a patient, and put in the PT order that was approved the same day, or day after. Now when I call on Monday, it's voicemail, and the process may require multiple calls. That person with the ankle sprain may have to wait until Friday, and then may not make an appointment until Monday."
Pre-COVID, that patient might have completed between four and six PT visits before they returned to see him for their two-week check-up, but now it may be only one—or none.
"The patient can then place blame on the insurance company, or lose confidence in the
healthcare system," Dr. Martin said. "Patients also give up, and don't get something taken care of, or they lean on personal health insurance, which may make a fuss. When they do that they lose the right to disability impairment and compensation."
The two insurances may clash, and leave the patient holding the veritable bag. It's a tangled web that may leave the patient "stuck."
5. Corporations no longer do so much OEM in-house.
"With more employees working from home, that means fewer working in the corporations' buildings, and visiting its in-house clinic," said Dr. Perkison.
Formerly, a large corporation's OEM physician worked in an office away from the company's clinic, where administrative duties such as managing programs and medical surveillance took priority—and meant no hands-on patient care delivered by that physician.
The current trend is seeing more contracting "with the clinic down the road," he said. It's already in place, with staff, technology, and supplies.
6. OEM residents have new and varied opportunities.
"We have to instill in medical students that this is a really important specialty to think about," said Dr. Martin.
And his peers would second that it's a considerably less-stress specialty than some, that allows for a wonderful quality of work-life balance and a plethora of directions a doctor may take with their career—not just one.
Residency program directors such as Dr. Perkison want residents and fellows to benefit from a wealth of experiences before they graduate. At his institution, they might do a rotation at an oil or gas-related corporation, or one of the major, well-respected healthcare organizations in Houston.
"Lifestyle medicine has gotten bigger, as has a holistic approach to medicine overall—both work-related and non-work-related, including stress at work or away," he said. "Addiction medicine remains important, as we work to get people off drugs and get them back to work. Bioinformatics is also coming on, and medical surveillance helps monitor people's exposure to harmful substances. Treating chronic disease is still a major part of total worker health."
Candidates can pursue residencies in internal medicine, family medicine, or occupational medicine, and then do fellowships, said Dr. Perkison.
7. OEM physicians excel at Long COVID management quandaries.
While the international healthcare community "tries to have some arms around the Long COVID situation," this specialty understands it and its ramifications well, said Dr. Martin.
OEM physicians' lengthy experience with the condition since its origin contrasts with the July 31, 2023 announcement of U.S. Department of Health and Human Services' (HHS) formation of the Office of Long COVID Research and Practice. In addition to healthcare stakeholders, the initiative will interface with the business sector, too, HHS said.
Some healthcare advocates wonder why this took so long.
ACOEM has been asked to be involved, Dr. Martin said, and he affirmed that ongoing questions still loom that OEM physicians can help answer where "universal agreement" still lacks.
"We think about what we can do medically to help these patients, especially with regard to best practices and standards," said Dr. Martin. Two crucial areas include fitness for duty and return to work. "That's where OEM skill sets come in."
For example, symptoms such as mental fog differ from physical challenges, and that begs the question: "When should we offer rehabilitation programs?"
8. OEM recognizes the future is here. Now.
The world has acknowledged, perhaps hesitantly, the workplace implications of climate change, Dr. Perkison said. He contributed to an ACOEM Guidance Statement on Prevention of Occupational Heat-Related Illnesses. "We have heat stress, and disaster preparedness—this year we are really feeling the effects. How do we message companies to transition to cleaner energy? When corporations know about us, there's an opportunity for us to be leaders in the field of change."
—
Acknowledgments
The author, Stephanie Stevens, would like to thank Douglas Martin, M.D., of CNOS
Occupational Medicine in Dakota Dunes, South Dakota, and William Brett Perkison, M.D., MPH, assistant professor in the Southwest Center for Occupational and Environmental Health at UTHealth Houston School of Public Health for their expert contributions to this article.
About Jackson Physician Search
ACOEM-endorsed physician recruitment firm Jackson Physician Search is an established industry leader in OEM search and pioneered the methodologies standard in the industry today. The firm specializes in the permanent recruitment of physician leaders, clinicians and advanced practice providers for corporations, health systems and academic medical centers. Headquartered in Alpharetta, Ga., the company is recognized for a track record built on results, trust and transparency. Jackson Physician Search is part of the Jackson Healthcare® family of companies. For more information, visit https://www.jacksonphysiciansearch.com/.